Another scenery project today. Quite a totally different one! Back to the Shadespire project for a while. One thing I knew for sure since the very beginning; I didn't want to play on plain cardboard, I wanted a full three-dimensional board.
I knew I simply couldn't beat that kind of board, so I didn't even try. I didn't want to replicate the illustrations on the card boards, I chose to make my very own and personal design and make a more generic landscape, if you prefer to call it that way. I tried to represent an old, abandoned town, decrepit and ruined. My inspiration came from imagining an ancient place fallen into oblivion, kind of Osgiliath during the War of the Ring. It suited (slightly at least) the Shadespire theme and allowed me some creativity. In fact the only thing I had to take care of were the blocked tiles and the starting tiles.
Pretty affordable and good enough for my purpose
I didn't try to achieve a perfect cobblestone pavement, perfectly regular everywhere. On the contrary, my attempt was to get an old touch, with the cobblestone going up and down, with irregular shapes, puddles, earth, rubble... whatever.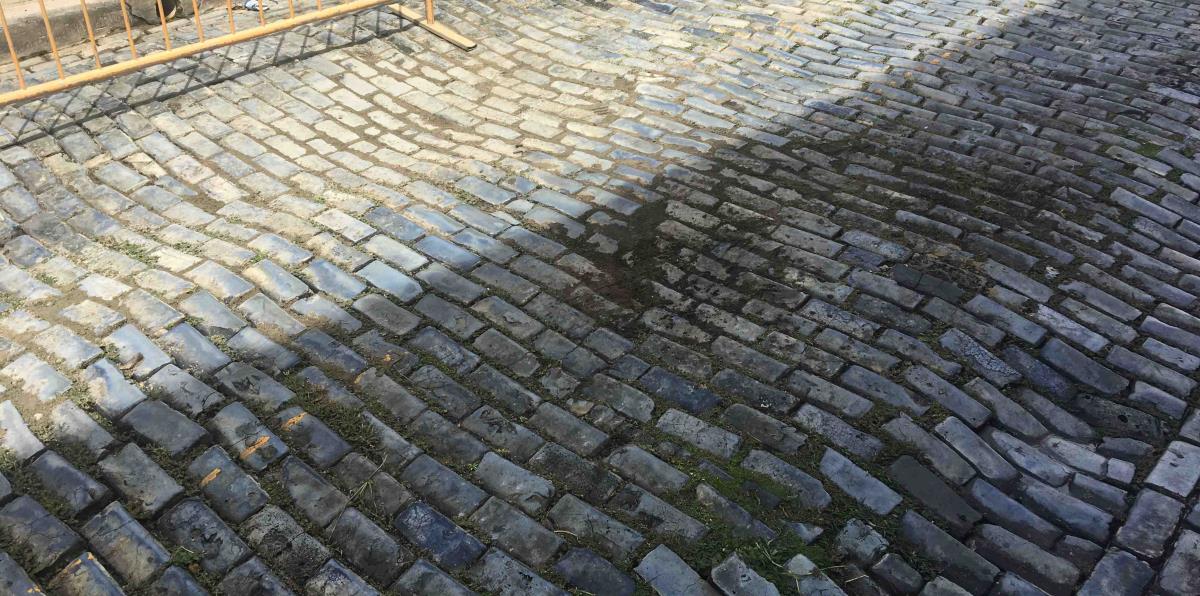 This is well conserved. Imagine this but at large scale after centuries of deficient public service
So how about using them as warpstone? Well, OK, that would feel more Mordheim than Shadespire, but not that out of place. So warpstone it is:
Could it be better? Sure. Could I have spent more time defining the tiles and making it all more regular? Of course. But is this enough so I can play on that? Oh, most definitely yes.
This is another clear board:
Look at all those skulls! Pure GW!
Sand from the beach. I'll be needing more if I keep doing boards like this
Still unfinished, but be patient. We'll revisit this one too. Keep scrolling.

This is it!
On a perspective, it hasn't been that expensive (at least in relative terms, as everything in this hobby) and just the mere fact of building the boards has been enormously rewarding. The most serious disadvantage of this crazyness is that... Now I want to build full, huge wargaming boards this way!!!
Ahem. Well, for now I only need to convert and play the other band and get some gaming experience...