My plans are always long term plans. I had this game awaiting for too long, but I've finally put my hands on it.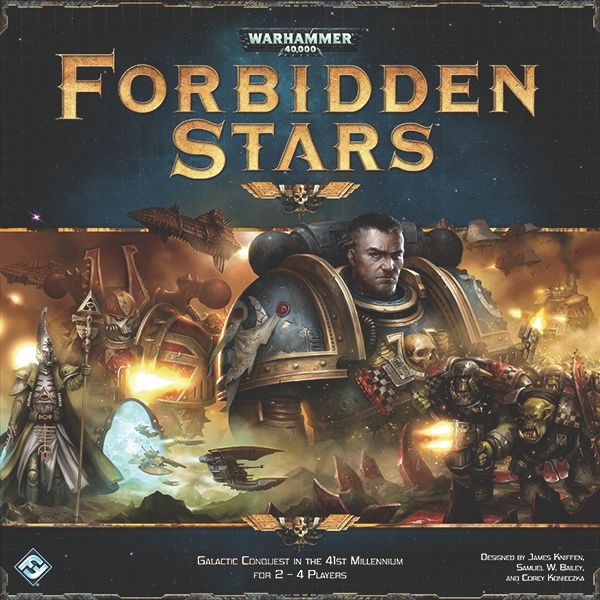 You know, like stars you are not supposed to go to
I'm planning to finally play it next Christmas holidays, so it needed to be painted first (of course it needed to; we try to keep some basic decency at home). It has quite a lot of tokens/minis, but that wasn't to disencourage me; after all
we've done worst
,
haven't we
?
There are four factions. Ultramarines, World Eaters, Iyanden Craftworld and Orks. Of course this is a board game, so the sides are really quite symmetrical, nothing too wargame-oriented, with different gaming styles depending on the units you have in your army (Well, it's only a deduction from the content, as I haven't even opened the rulebook, only painted the minis!). You essentially have space ships, Titans and tank/dreadnoughts, plus some pieces I assume must be victory points tokens or something.
Here you have the Ultramarines:
I haven't painted a single BFG ship in years and I suddenly paint a whole fleet!
The same goes for Epic. Three Titans on a row!
Agh, I can't make blue look right in the pics :(
I guess the 'Ultramarines are here' message is clear
OK, let me make a pause at this point. As you can see, the minis look outstanding for a board game. They are indeed close to wargame standard quality. But the question you may be asking right now is '
are they by any chance compatible with the source games?
' Well, let's see some comparison shots:
No way you can make it pass for a huge Battle Barge, but maybe a Frigate? Hmmm...
On the other hand, the Land Raider kind of fits in the Epic scale among his cousins
Ahem. Maybe a Knight size?

Well, I think you can make an idea. So let's go on the other factions. Chaos! The World Eaters:
Yet another fleet
Do you know how much do these cost in Forge World? :P
I confess I don't like the 40K equivalent model, but it is what it is
Red & Brass. Pure Chaos essence. Oh, and tentacles, sure
You can see I stayed in the board game vibe, so I went for Team Red and kept it simple.
The same goes for the Eldar from Iyanden...
Yellow. They had to be yellow...
I would definitely sweat if I had to replicate these in 40K scale
I had a hard time deciding what to do on them and what part would be in what colour
Apparently different factions have different number of tokens, but I don't know how these work
Undoubtley the hardest to paint. These may be my first Eldar ever, I don't recall painting space Elves before (Oh! With the exception of some Eldar Harlequins I was commissioned with some years ago!). But I've somehow enjoyed the experience (even with yellow!). Gasp, I hope it doesn't mean I'm about to start a 40K Eldar army!!
Ahem. The Orks:
Oi! Da shipz!
You can guess the Gargants can be more or less used as Stompas in Epic
Vroom vroooom
Orks ar da best!
I also spent some time deciding how to paint these. I wanted to use green to keep them attached to the Space Ludo theme, so I finally did that. I think it works, so it stays so.
But this isn't the end! The game has some objectives you have to control. Here they are:
Hive cities
Mechanicus factories